Heybeliada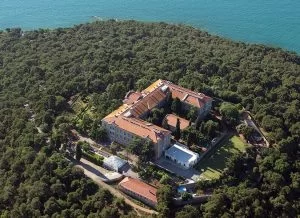 Although it has not provided education in Heybeliada in recent years, the historical Heybeliada Seminary, which defies centuries without losing anything of its splendor, is one of the important historical structures you should see on the island.
In the school, which is mostly not open to visitors, the doors can be opened to visitors on occasion of special concerts and events held from time to time during the summer months.
You have to take a long walk to see the school, which is located on the highest hill of the island, but be sure that even just seeing the garden of this magnificent structure will make you forget your tiredness.