Istanbul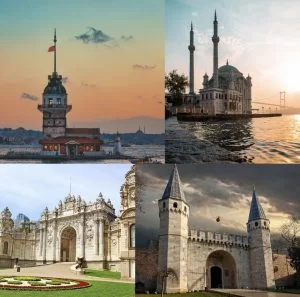 Istanbul is an 8,000-year-old settlement.
Nice civilization set out to take this city.
The ships of the seven seas anchored in the ports of Istanbul and many caravans put the goods they brought from the other side of the world for sale in Istanbul markets.
Today, countless historical buildings that are on display all over Istanbul turn Istanbul into a giant open-air museum.
Numerous venues, restaurants, cafes or patisseries that keep the social memory alive also have an important place among the nostalgic places of Istanbul. In short, Istanbul tells us to "discover me again and again".
On the one hand, metrobuses that do not fall down even if you throw a needle, on the other hand, the ferries on which we get rid of the hustle and bustle of life on the deck with a hot tea…
Istiklal Street, where the crowd flows like a flood on one side, the streets of Burgazada, which only cheers with the sounds of waves and seagulls on the other…
Even though we, as residents of the city, rush past thousands of beauties while rushing to work in the morning and home in the evening, Istanbul; It is still one of the oldest, most famous and, above all, most beautiful cities in the world.
Known as "Dersaadet", that is, "gate of happiness", Istanbul opens the door of an endless adventure to those born here and those who come as guests.
Many of the places to visit in Istanbul make different associations and refresh memories when people see them again at different ages throughout their lives.
If you want to explore the most famous and fascinating places of these beauties in Istanbul, all you have to do is visit us.